The Magdi Yacoub Global Heart Foundation works to dramatically change the health outcomes of the most vulnerable, particularly children, by improving comprehensive, advanced cardiac care available to all people in need, free of charge.
By integrating our three program areas to SERVE, LEARN and TEACH, we aim to create a true Center of Medical Excellence unlike any other in the region.
Making a difference in our surrounding community is the core of our work. We offer state-of-the-art, free-of-charge
MEDICAL CARE
to all patients regardless of their color, religion, or gender, with a special focus on children.
By continuing to advance
RESEARCH & INNOVATION
in both basic science and applied research, we promote biomedical research in Egypt and the region for potential global impact.
Our sustained impact relies on
TRAINING & APPRENTICESHIP
for the next generation of young doctors, nurses, scientists, engineers, and technicians from the Middle East and Africa, at the highest international standards.
We believe that no person should be denied quality health care because of their wealth, religion, race/ethnicity, or simple accident of geography.
To contribute to this goal, we seek to scale up operations and meet the significant, growing demand for cardiovascular treatment for those who need it most.
The Aswan Heart Center integrates treatment, research, and talent development in a way that is not seen elsewhere in the region. With your support we can reach even more children, train even more medical and scientific professionals, and break through the barriers of medical discovery. We invite you to learn more.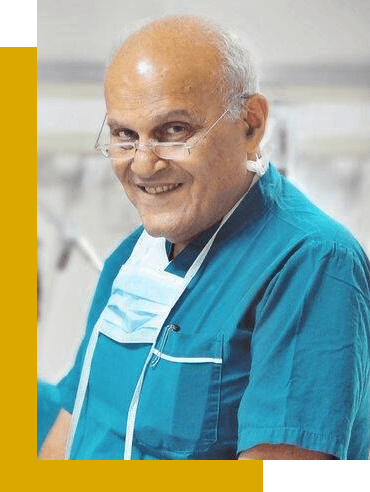 Healthcare is personal – people come to us in their time of need, expecting that our teams will provide them with support and care. We honor that by opening our doors to everyone, regardless of background or wealth, and treating each person with dignity.
Innovation and Excellence
To stand still today in fact means to go backwards. Our teams are motivated to not just treat patients today with the best tools available, but to break through to the next frontier of care that will allow for more lives to be saved, and the quality of those lives to continue improving.
Commitment to Sustainability
Training the next generation ensures that our impact lives past today. More than that, we also train medical workers from communities that currently have no one with specific cardiac care skills, meaning our impact spreads far and wide.

Keep up to date on our programs, impact and patients by joining our mailing list.
"*" indicates required fields
Please open your heart today to join us, recognizing the difference that you can make on the frontiers of knowledge, the future health of our world and the life of a child.