Naming Opportunities for the new
Magdi Yacoub Global Heart Centre Cairo
Our current facility, the Aswan Heart Centre in Aswan in Egypt, has been stretched beyond its capacity and is unable to fully meet the needs and great demand for cardiovascular treatment in Egypt.
To expand access to essential heart healthcare services and meet this growing demand, the board of trustees of the Magdi Yacoub Heart Foundation decided to develop the new Magdi Yacoub Global Heart Centre in Cairo.
The new Global Heart Centre–Cairo aims to continue to build on the Aswan Heart Centre's legacy of excellence, whilst tripling the scale of our operational capacity.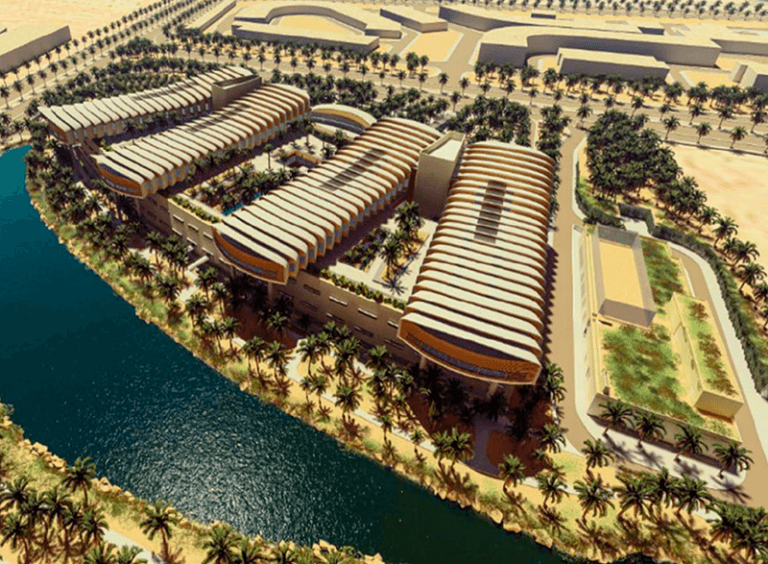 Designed by Foster + Partners, the new Magdi Yacoub Global Heart Centre–Cairo is built on a 35 acre plot in Sixth of October City amongst remarkable landscaping, with an unobstructed view of the Giza Pyramids in the near distance.
The Aswan Heart Centre will continue to operate within its geographical catchment region of upper Egypt, while the Magdi Yacoub Global Heart Centre–Cairo will have a broader catchment area, covering Egypt and Africa.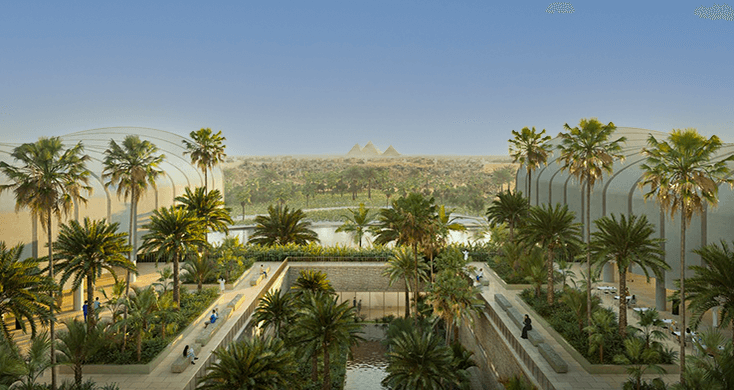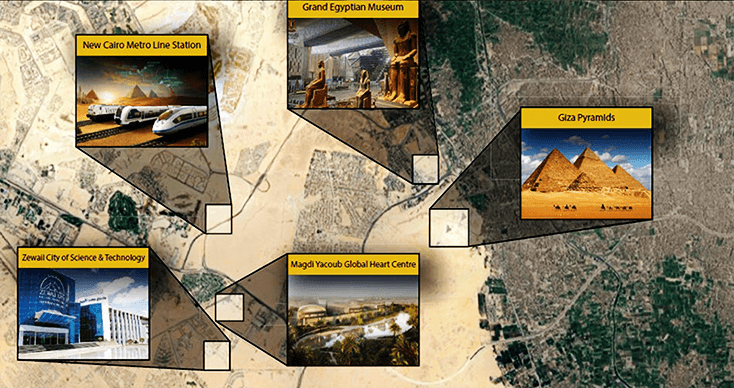 The Magdi Yacoub Global Heart Centre–Cairo is the pinnacle achievement of Professor Sir Magdi Yacoub's vision to transform the heart healthcare landscape in Egypt and beyond. This historic and ambitious endeavor also provides our greatest opportunity to recognize you, our most loyal supporters.
We are pleased to present several Naming Opportunities to honor our generous donors for your support of our mission. Making a naming gift in your name, or that of a loved one, is your chance to leave your mark on our new, hyper-modern facility as a prominent stakeholder in that mission.
Formal naming plaques* will be mounted in each location to maximize visibility and will remain in place in perpetuity as a permanent recognition of your defining impact as a prime mover behind this most ambitious project, confirming your philanthropic legacy.
Please click here to download the brochure, with opportunities starting at US $35, 000.   

Larger sum naming opportunities can be made in installments over a period of up to three years.
For more information, you can always contact us via email at info@myglobalheart.org or via telephone: 415.495.1064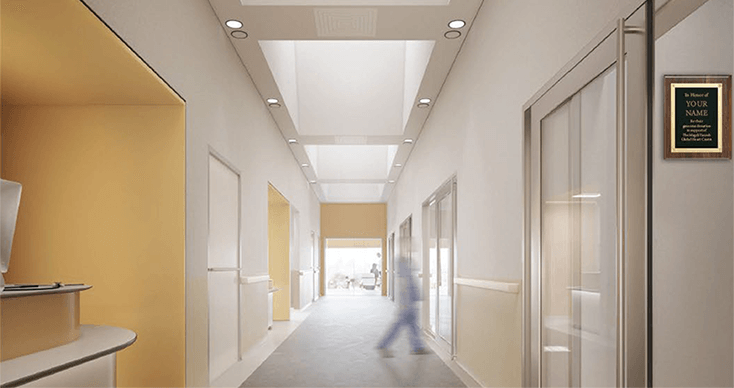 *Plaque appearance and placement is for illustrative purposes only. Final design and wording may vary.
To secure a naming opportunity, please complete the form on the right. Once received, we will  contact you to finalize the arrangement.